manyusolar
Regular price
$295.00 USD
Regular price
Sale price
$295.00 USD
Unit price
per
Sale
Sold out
- Pure sine wave solar inverter(on/off Grid)
- Output power factor 1.0
- wIFI&GPRS available for IOS and Android
- lnverter running without battery
- One-click restoration to factory Settings
- Built-in Lithium battery automatic activation
- Built-in 120A MPPT(Max 650ow) solar charger
- High PV input voltage range(90~500VDC)
- Built-in anti-dusk kit for harsh environment
- Smart battery charge design to optimize battery life
MODEL

MY-INVV-3.6KW 24V

MY-INVV-6.2KW 48V

Phase

1-phase

Maximum PV Input Power

6200W

6500W

Rated Output Power

3600W

6200W

Maximum Solar Charging Current

120A

GRID-TIE OPERATION PV lnput(DC)

Nominal DC Voltage/Maximum DC Voltage

360VDC/500VDC

Start-up Voltage/Initial Feeding Voltage

90VDC/120VDC

MPPT Voltage Range

90VDC~450VDC

Number of MPPT Trackers/Maximum Input Current

1/27A

GRID OUTPUT AC

Nominal Output Voltage

200/230/240VAC

Output Voltage Range

195.5~253VAC

Nominal Output Current

15.7A

27.0A

Power Factor

>0.99

Feed-in Grid Frequency Range

49-51士1Hz

EFFICENCY

Maximum Conversion Efficiency(DC/AC)

97%

TWO LOAD OUTPUT POWER(V2.0)

Full Load

3600W

6200W

Maximum Main Load

3600W

6200W

Maximum Second Load(battery mode)

1200W

2067W

Main Load Cut Off Voltage

22VDC

44VDC

Main Load Return Voltage

24VDC

48VDC

OFF-GRID OPERATION AC INPUT

AC Start-up Voltage/Auto Restart Voltage

120-140VAC/180VAC

Acceptable Input Voltage Range

90-280VAC or 170-280VAC

Maximum AC Input Current

30A

40A

Nominal operating frequency

50/60Hz

Surge power

7200VA

12400VA

PV INPUT(DC)

Maximum DC Voltage

500VDC

MPPT Voltage Range

90VDC-450VDC

Number of MPPT Trackers/Maximum Input Current

1/27A

BATTERY MODE OUTPUT(AC)

Nominal Output Voltage

24VDC

48VDC

Output Waveform

Pure sine wave

Efficiency(DC to AC)

94%

BATTERY & CHARGER

Nominal DC Voltage

24VDC

48VDC

Maximum Solar Charging Current

120A

Maximum AC Charging Current

100A

Maximum battery Current

125A

150A

GENERAL PHYSICAL

Dimension,D x W x H(mm)

420*310*110

Net Weight(kgs)

10

11

INTERFACE

Communication Port

RS232/WIFI/BMS

ENVIRONMENT

Humidity

0~90%

Operating Temperature

-10 to 50℃
Share
View full details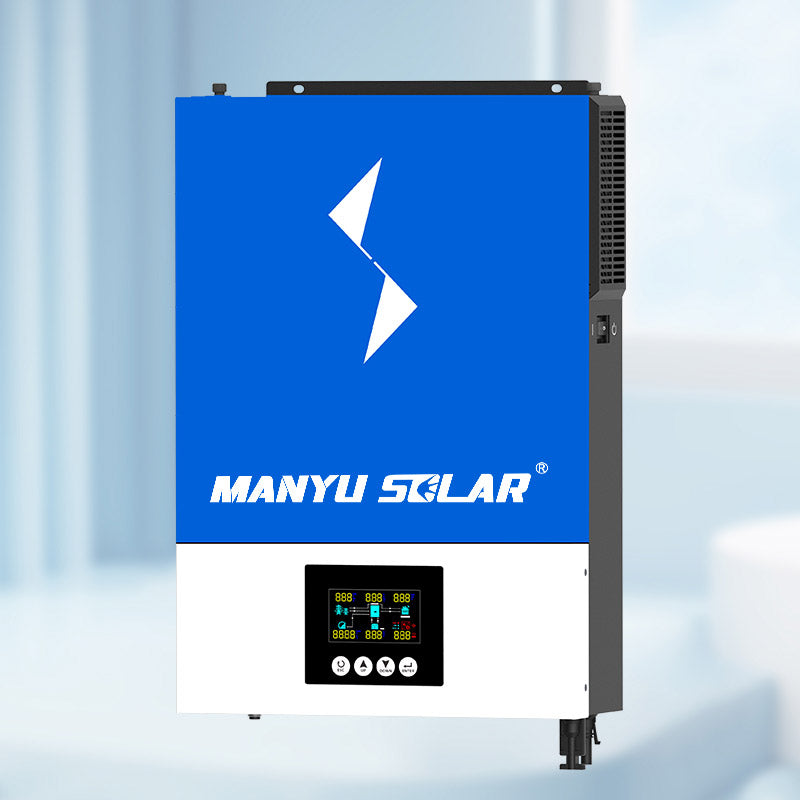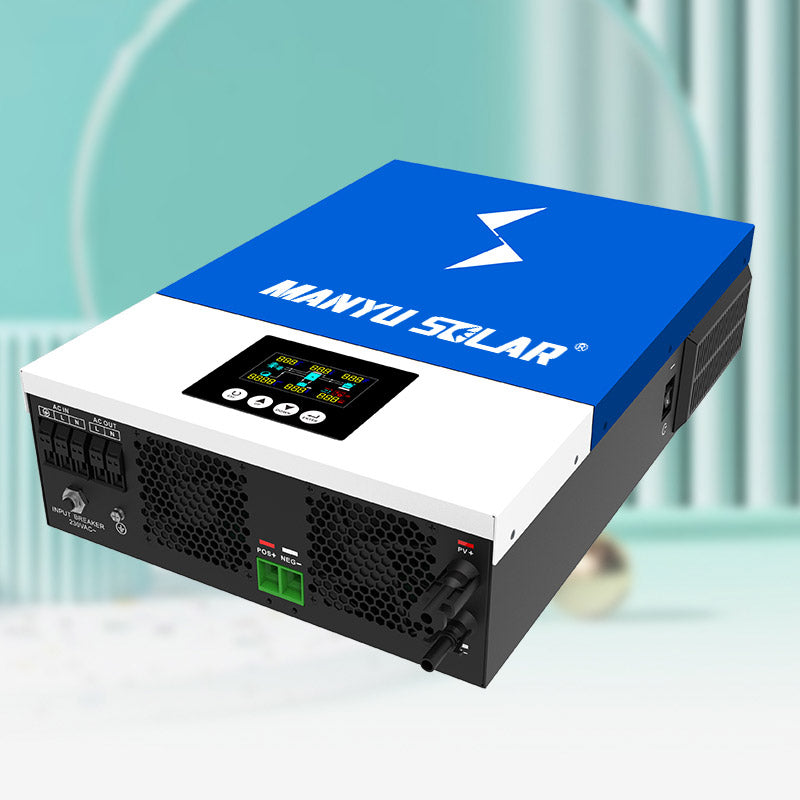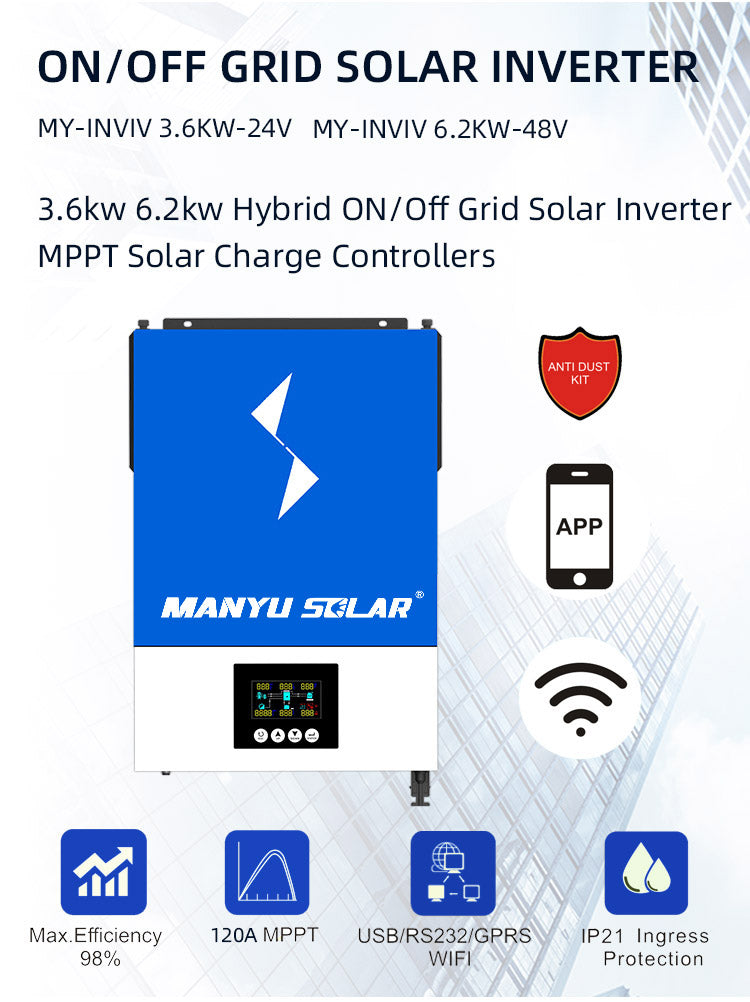 Answers to questions you are concerned about
What kind of store is this

We are a group factory which is specializing in the production of inverters and solar panels. We have 19 years of production experience till now. Our products are sold worldwide,Especially in Europe,Southeast Asia,South America,North America,Africa,Middle East and other countries,support OEM and ODM for small quantities.Looking forward to be your partner.
About the freight

Due to the purchase quantity and the shipping cost of each country will be different, if you are not in the shipping country Iist, the shipping cost will show $9999, please don't worry, please contact us through Inbox or email, we will confirm and give you the best price
When will it be shipped after placing an order

Dear, after you place an order, we will contact you by email or Inbox. Normally, if it is in stock, we will ship it to you at the next day, and the tracking number will be uploaded two days later.
Is there a warranty on my purchase?

All of our products will have a warranty, and the warranty period is different for products.The inverter is guaranteed for 1-2 years, the solar panel is guaranteed for 10-25 years, and the battery is guaranteed for 3-5 years. If you have any questions, please contact us here or email,we will reply to you immediately.
We are a solar inverter manufacturing factory with mature products and OEM for major brands
About delivery

After you place an order and pay, we will contact you by email or Inbox in time to tell you the specific delivery time. Normally, the products sold are still on the next day, and the delivery will start. The tracking number will be issued after delivery. Submit it to your email or store in about 2 days. You can contact us after you place an order, or you can wait patiently for a few days. Thank you for your understanding

About Warranty

The company's products provide quality assurance, inverter products are guaranteed for one year, solar packs are guaranteed for 3-5 years, batteries are guaranteed for 1-5 years, please contact us for details
Users of all warranty products are not allowed to disassemble the machine without permission. We have the right to refuse the warranty if we disassemble the machine without permission. If you find that the product is faulty, please contact us and we will give you a satisfactory solution.

About Customization

All products of the company support customization. The customized content includes logo, product appearance, product outer packaging, and other customized services and individual customized product functions. Customization needs to reach a certain minimum order quantity. Welcome to contact us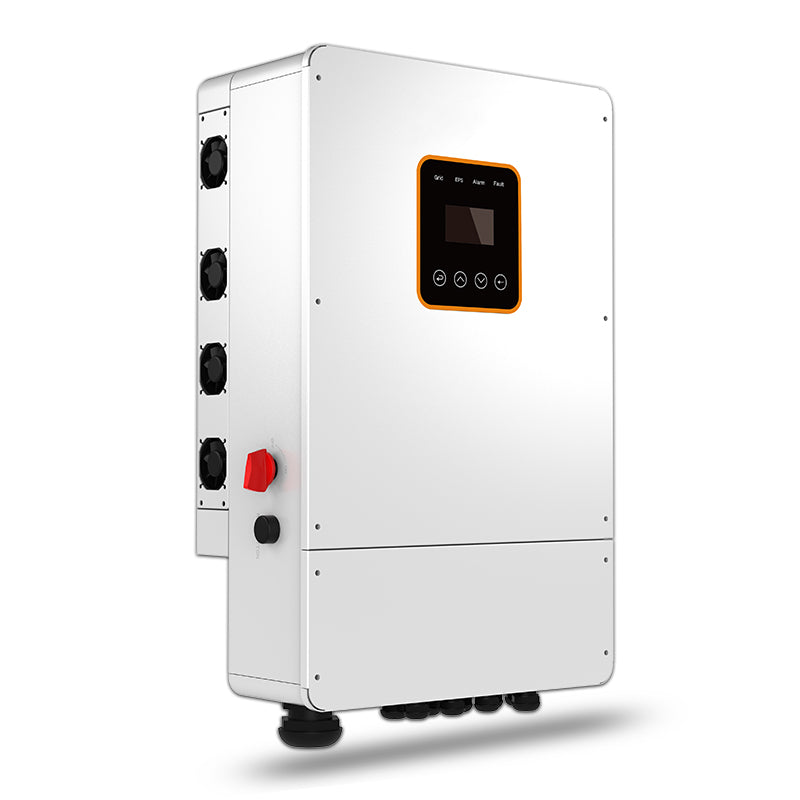 About us
Shenzhen manyu Smart Energy Electric Co., Ltd. is a high-tech enterprise integrating research and development, production, sales and service of solar modules, inverters, solar systems, solar application products, and photovoltaic electrical products.